Nowadays, more and more people pursue a high-quality lifestyle. As a necessary bathroom product that can relax our body and mind, the shower can not be ignored when choosing. Generally, the shower commonly used in home has two installation forms: open installation and concealed installation.
Surface mounted shower:
The connecting rod, water mixing valve and shower of the traditional surface mounted shower are connected together, and the height and position cannot be combined freely; The main body and hose are exposed outside the wall, occupying the bathroom space, which is visually unsightly.
Concealed shower:
Compared with the open decoration, the concealed sprinkler has more complex construction and higher price, but its advantages are also obvious. The height of concealed shower can be adjusted according to ergonomics. After wall installation, only shower and control switch are left on the wall, which looks more beautiful and high-grade. It not only reduces sanitary dead corners, but also releases more bathroom space.
HESI combines tradition with fashion aesthetics, and creatively develops concealed showers to create a pure natural life and bring users a more comfortable shower experience!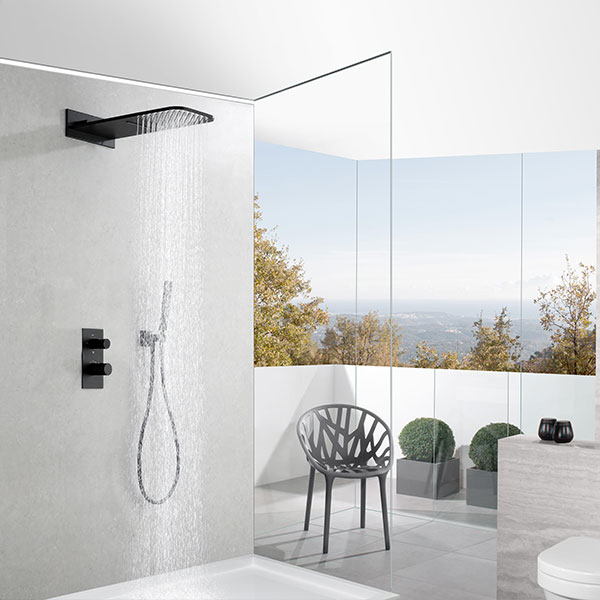 (Thermostatic Concealed shower mixer)
Compared with the traditional shower, the concealed shower has a more uniform water output when used, which can bring heat faster and make the space full of warmth. When used, there is no need to change the angle or bend down. Just stand under the top spray, relax your body and mind, relieve pressure, and make every bath "bath" as you like.
HESI concealed shower is vertically facing the ground, the water flow is incomparably dense, the overall beauty and atmosphere, both practical and design sense; Top spray shower with wall mounted shower, suitable for different needs.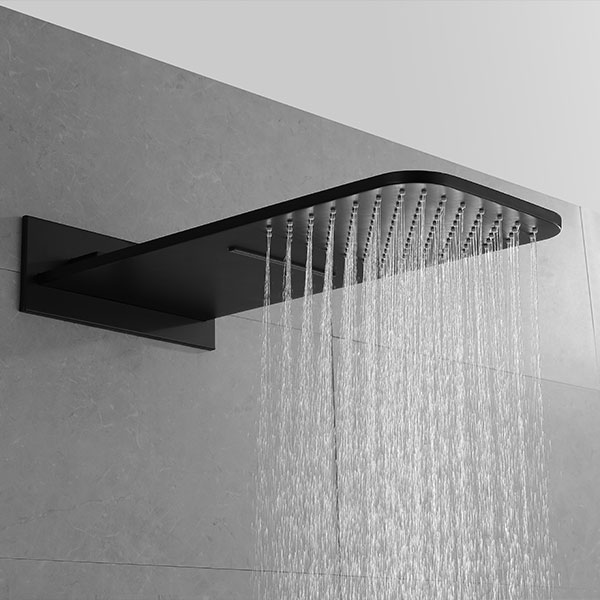 (HESI concealed faucet shower)